Garden Room Conversions brought to life with 1st Containers
1st Containers can help you make your environment a little healthier and greener by creating beautiful garden rooms that will work in any environment. Empowering homeowners or companies to add beautiful spaces to their gardens or office grounds.
GET A QUOTE

Bespoke Designs, Hand-crafted
Built to your exact specifications, we can create modern spaces to suit your every need.

Budget Friendly Conversions
We work closely with our customers to make the most of their budget and help their ideas become a reality.

Dedicated customer service
Our team of experts are with you every step of the way to guide you through the process from start to finish.
Quality Conversions Made to Last
Our high-quality shipping container conversions are built to stand the test of time.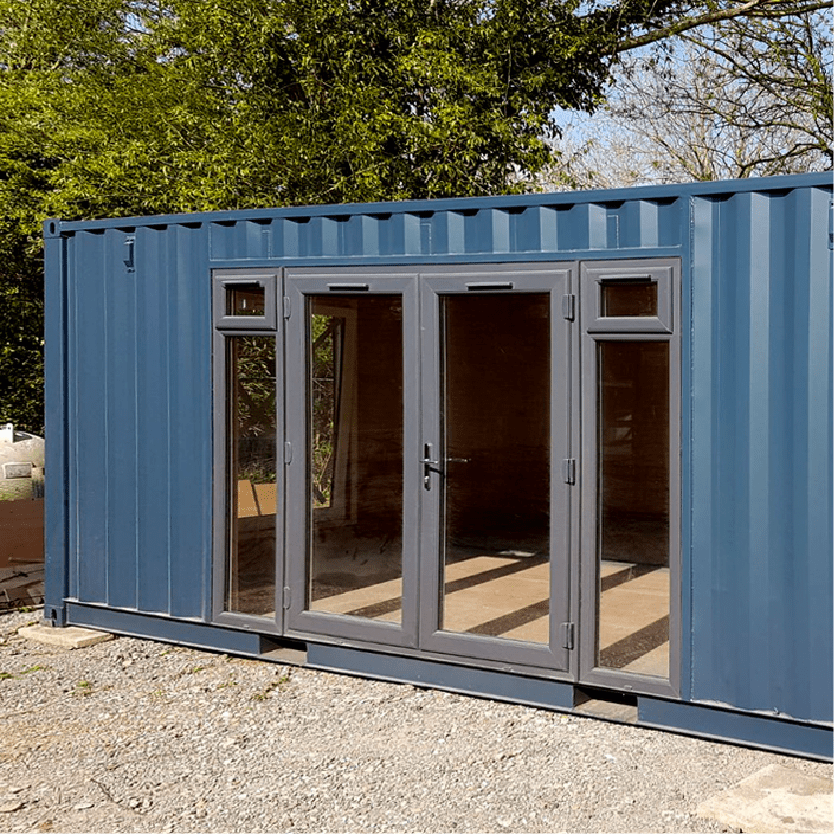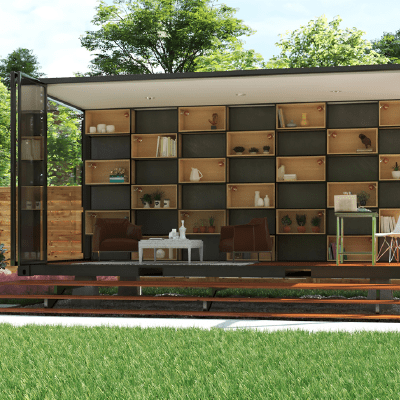 Built to compliment your environment
Compared to traditional builds, container conversions offer many distinct advantages from practicality to aesthetics. They can be made to precise dimensions, so that virtually all available space can be effectively utilised. When you order a garden room from 1st Containers, it's delivered in a fully assembled state and installed by professionals, leaving the you to simply relax and enjoy the view. Our garden rooms can be constructed in practically any shape and can include custom features on request.
Get a quote
Frequently asked questions about office container conversions
Not sure where to start? Take a look through our frequently asked questions and get the answers to some of the most common questions asked by our customers.
Get in touch
Our container conversions are a high-quality, efficient, and budget friendly alternative to traditional structures. They are a low cost, aesthetically stunning option that can last for decades.
Container conversions offer all of the mod-cons you would expect for a fraction of the cost.
At 1st Containers, we work closely with your budget to ensure you're getting the best value for money. Due to the bespoke nature of the designs, container conversions costs can vary, however our team are on hand to guide you through the process from start to finish.
For a free quote, please get in touch with our team.
The timeframe for your container conversion project will largely depend on how complex your requirements are. At 1st Containers, we have ample stock of all of our shipping containers meaning we have minimal downtime.
Looking for a quick turnaround? Our team will work hard to achieve your deadlines.
Our specialist in-house team of welders, carpenters, electricians, floor layers, and paint sprayers all work out of our specials factory to help ensure our high standards. Once complete, our team will liaise with you to arrange delivery and installation.
Projects we've worked on
Take a look at some of our latest shipping container conversions.
Pinewood Studios
We recently supplied Pinewood Studios over 200 shipping containers of varying size and condition.
Iceland Supermarkets
Working with Iceland Supermarket to procure over a hundred refrigerated containers during their busiest period of the year. 
Network Rail
We have worked closely with Network Rail for a number of years to provide them with containerised solutions across the UK.
You may also be interested in
Subscribe to our mailing list
For the latest news and updates.